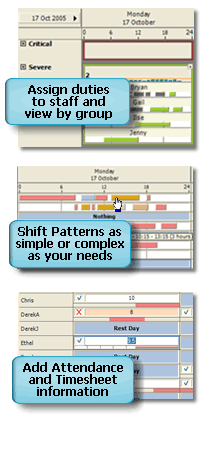 Download Trial Software
The software you are about to download is a fully functional copy of Oriador Rota, free to try for 45 days. At any time during or after your trial period the software can be activated by purchasing a valid license key.


Click here to download
OriadorRota.exe (9MB)
Windows Vista Version
If you are using Windows Vista, please download this Vista compatible version.


Click here to download
OriadorRota.exe (3MB)
If you have any questions or comments during your trial, please don't hesitate to email us at trial@oriador.com or call us on +44(0)203 286 1236. We welcome all feedback, and our friendly staff are always happy to help you solve any problems you might have.
If you are unable to download the software, perhaps due to security restrictions or lack of internet access, you can order the trial software on CD for $19.95. Note that the CD contains only the TRIAL software, you will still need to buy a license key to unlock the software for unlimited use.