Unlocking a Site
Under certain circumstances, a Site could remain locked by a user, even though that user is no longer logged into the software. This may be due to a PC crash or power cut. Normally, the lock will be cleared when the user logs in again, but it is possible for an administrator to unlock a user by selecting Unlock Site from the Admin Menu.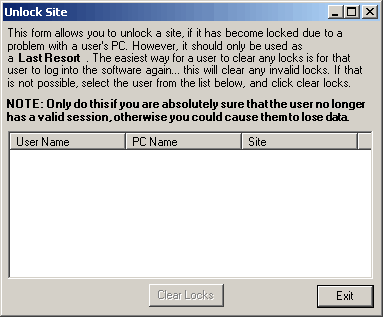 From the screen above, select the name of the user who is locked from the list box, and click Clear Locks.
You must make sure that the user is not still active, otherwise you will cause them to lose data when they come to save.